Therapy
Your difficulties and concerns are the focus of our collaboration. As my client, you will be heard, understood, respected, and valued. My services are compassionate, clinically based, and confidential. I provide a safe environment so that our work can balance both supporting you and challenging you. I have had good success assisting clients with the reduction of their complaints while increasing their self understanding.

Together we recover your ability to utilize your assets, strengths, and accomplishments in order to assist with your current situation. In the course of our work together you will gain insight about emotional patterns and cognitive distortions that have blocked the achievement of your goals.

I have training in both inpatient mental health and outpatient mental health services. I have extensive experience working as an outpatient therapist and have connected successfully with a diverse range of clients. I enjoy working with male adolescents, men, women, couples, and families as well as with members of the LGBT community. Men's issues are a significant sub-specialty of mine.

I utilize psychodynamic and ego supportive perspectives that focus on building your sense of self. Cognitive behavior and mindfulness tools are offered to assist with understanding the relationship between your feelings, emotions, and behaviors as well as to assist in grounding you in the present. When appropriate spirituality, creative expression through writing, art, or dream interpretations may be involved in our work.

Your treatment will be customized according to your needs. You can expect to gain clarity in both your decision making and understanding of your feelings. I invite you to contact me to discuss our working together.

Typical subjects addressed with Clients:
Anxiety, Panic Attacks
ADHD
Depression
Impulse control
Mood swings
Obsessive/compulsive behaviors
Failure to thrive
Low self esteem
Relationship issues/Divorce
Sexual abuse
Sexual Identity/Questioning
Addictions
Hoarding
Men's issues
Social problems and social anxiety
Social isolation
Disassociation
Anger management
Self harm
Grief
Parenting skills
Adolescent development


Sessions
Generally sessions last an hour. The office is conveniently located in Downtown Ann Arbor. It is close to the University of Michigan central campus and the AATA bus terminal. There is also free off street parking for clients behind the office building.

Insurance and Payment
Jim accepts Medicare and some forms of BCBS. When possible, Jim makes allowances for a reduction in the standard fee. Please call for a consultation.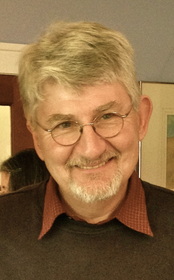 About Jim
Jim has an undergraduate degree from the University of Louisville and graduate degrees from University of Michigan and Wayne State University. Psychotherapy is Jim's second career. He has worked as a therapist since 2008. He trained at the Hawthorne Center, a psychiatric hospital for children, and as an outpatient therapist at Behavioral Health Services of Catholic Social Services of Washtenaw County. Jim opened his private practice in 2013. Currently Jim is participating in post graduate training at the C G Jung Institute of Chicago.


---